How to Get a Book Published
Getting a book published depends largely on factors like market demand, author influence, genre, audience, publisher size, and type of publishing arrangement
By Jay Silveratus |Updated April 8, 2020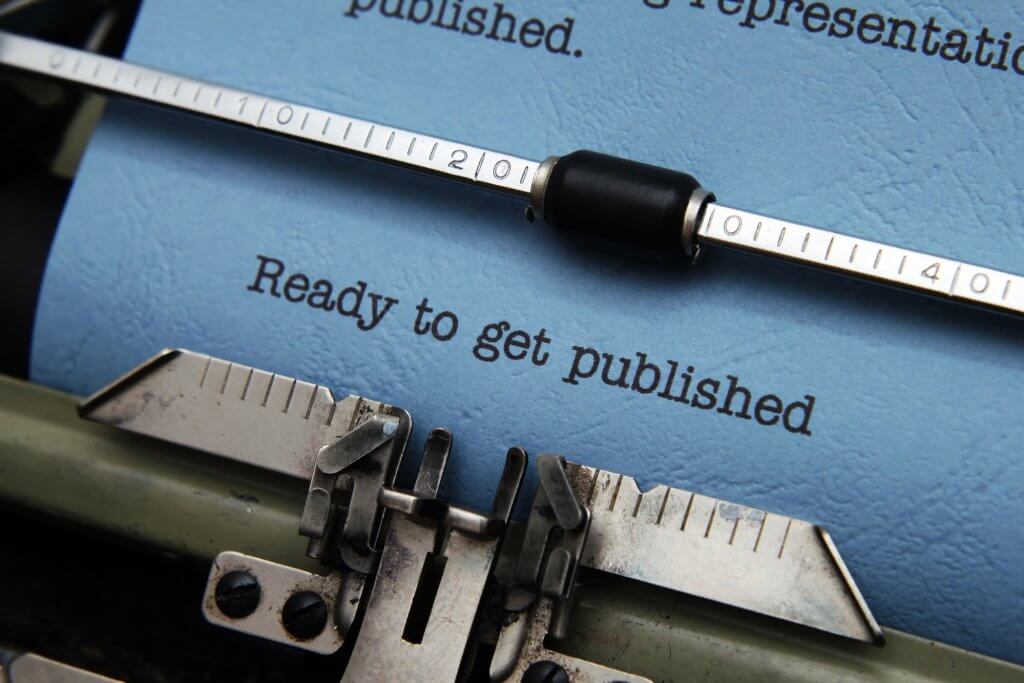 Those who are interested in having their book manuscripts published, or are planning to write a book, may be wondering about how to get a book published. This process will depend to a significant extent on the intended genre, expected audience, and marketplace for the book.
Publishing a how-to manual, for instance, would require a different approach than publishing a textbook or a memoir, since their intended audiences and dissemination channels may be different. In some cases, salespeople's relationships with book gatekeepers may be key to having certain books selected as reading materials, creating captive audiences. In other cases, word of mouth among members of a community may be a more effective way to reach readers.
This article focuses on explaining the process of publishing works of nonfiction, the publication of which typically requires a different approach to that employed for publishing fiction books.
Memoirs, biographies, and autobiographies, for instance, derive their value to a great extent from the experiences of the people whose story is featured in the book, but in some cases those experiences may be mostly relevant for a small group of people, and consequently, may not be likely to be of interest to large book publishers seeking to reach mass audiences.
In a similar way, how-to manuals are closely related to the value they provide in terms of helping readers achieve certain outcomes or solve problems, based on the expertise and credibility of the authors in the fields they write about. However, the size of their intended audiences (and the number of copies likely to be sold) affects their publishing prospects.
The genre of the book is an important factor. For instance, a report from the Association of American Publishers, covering the period from January to October 2019, indicates growth in sales of children's and young adult, law, medicine, business, and science and technology books. An algorithmic analysis of best- and worst-selling topics in the fiction category can be found here.
Rather than being an afterthought, the intended market of a book is a central component of a book publishing strategy. The genre of the book, along with the sales behavior of existing titles similar to the ones intended to be published, can in many cases be used by publishers to estimate the size of the potential audience and the likely revenue from a book even before publication.
Consequently, if the goal of the book publishing process is to generate income in the form of royalties, it is crucial that authors understand the estimated market for their books from the early stages of their manuscript development, ideally even before deciding to turn an idea into a book, and consider the demand of the market in the planning and development of the book manuscript.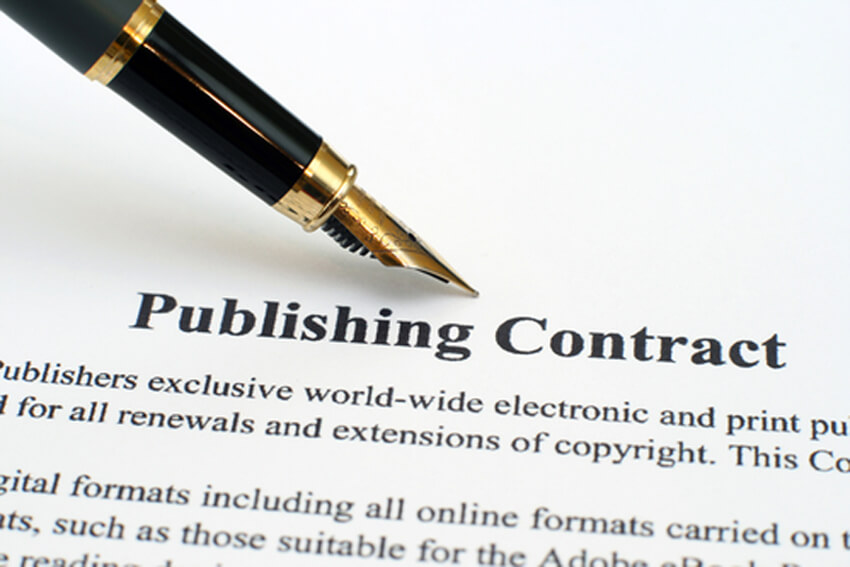 Conversely, if the goals are nonmonetary in nature, such as creating awareness about certain causes, disseminating information or ideas, or gaining professional recognition, then market demand considerations may be less relevant in the planning and development of a book manuscript. However, low anticipated market demand may significantly reduce the possibilities of getting a manuscript published by certain types of publishers.
Investigating the Options
According to William Germano, author of Getting It Published, a book that deals with the publishing industry, traditional publishers can be divided into several different categories:

• Academic or scholarly publishing, which is often conducted by university presses. This type of publishing focuses on works important to the academic community, including research findings, scientific monographs, and other works with innovative contributions to public knowledge.
• Textbook publishers, which accept works intended to instruct or inform students. This can be a highly specialized field for authors who can produce the right type of material for these books.
• Trade publishers, which are responsible for most of the nonfiction and fiction books available to the general public, using different imprints according to the audience and type of book.
• Publishers of reference works, such as dictionaries and encyclopedias, which are handled by specialized publishing companies and may be available in printed and digital formats.

Each of these publishing types can be rearranged into categories based on the intended audience or the subject matter of the book. While some publishers have titles in many different subjects, others specialize in specific topics, such as religion, business, or sports books. In that sense, finding publishers with the same focus as the book manuscript or type of book planned by a given author is a good starting point in the publishing process.
In relation to the types of publishers, nonfiction authors have a number of options when publishing a book. These can be grouped into the following two basic categories:
Traditional publishing, which includes large, medium, and small/independent publishers.
Nontraditional publishing, which includes self-publishing, hybrid publishing, and vanity presses.
Each of these types of book publishing companies is explained in more detail in this article.
The size of the publishing house will make a difference in the level of risk they may be willing to accept. Smaller publishers may be more willing to take on a newer author for a lower initial advance or for no advance at all. Larger publishing houses, however, are less risk tolerant, so using an established agent that conducts an initial screening of book proposals, and recommends the book to these publishers, may provide an entry point in the process of getting published.

Each of these publishing approaches has advantages and drawbacks. Figuring out which type of publisher is the right choice for a book early on in the writing and/or publishing process can affect the chances of getting it published, and have an impact on the subsequent marketing and sales of the book.
The Publishing Process
Submitting a work of nonfiction to a traditional commercial publisher is a process that takes time and effort on the part of an author. Working with a literary agent can streamline this process and allow authors to access a wider range of book publishers, particularly large publishers.
Literary agents may offer different services for their clients, but the most important ones are finding the right publisher for a book manuscript, and acting as liaisons between aspiring authors and publishing houses. For new authors, however, finding an agent can be a difficult process that requires significant legwork, research, and a compelling book proposal.
In many cases, it is not necessary to have completed the book to begin the process of finding an agent or a publisher. Writing a concise and appealing book proposal can be enough to begin the search for the right agent or publisher, which can be done in specialized websites in the literary marketplace.
Some publishers or agents, however, may require a lengthy excerpt from the book, a chapter, or an entire manuscript. This is especially likely if this is the first published work by a particular author or when dealing with an established and prominent publishing house or agent.
Preparing a Book Proposal
A solid book proposal is often the best way to gain the attention and interest of publishers and agents. Harvard University Press has put together a set of guidelines for submitting nonfiction book proposals for their consideration, which provide valuable insights.

These guidelines suggest that authors writing a book proposal should consider key factors such as the intended audience, the problems to be solved or questions to be answered by the book, and why the book matters. Other factors to be included in a proposal are:
• A description of the book, including its themes, its place in the literary field, its arguments, and its goals
• A summarized bio for the author that outlines previous publications, research, and experience in fields relevant to the book proposed for publication
• A table of contents with chapter descriptions
• An estimated length of the book and the length of time needed to complete it
• A brief competitive title analysis, which is a short comparison with other books covering the same topic or a related topic in the same field

Deciding where to submit a book manuscript can be a challenging process. In most cases, it makes sense to look at the publishers that work with content similar to that covered in the book. Agents also have fields of expertise. Choosing one that works with similar topics increases the chance of success in obtaining representation and publication for a work of nonfiction.
When it comes to approaching publishers and agents, the requirements for submissions may vary. However, publishers and agents typically provide specific guidelines for submissions on their websites. By carefully adhering to their stated guidelines, and tailoring their cover letters for each publisher or agent, authors have better chances of having their proposals considered.
Persistence Pays Off
For authors who may feel discouraged by multiple rejections for their book proposal or manuscript, the best advice is to maintain a positive attitude and to continue pitching the book to new publishers. Many acclaimed authors were rejected repeatedly before they found success.
An article published by The Guardian described the numerous early rejections received by J. K. Rowling, James Joyce, Joseph Heller, and many other luminaries of the literary world. These authors might never have experienced success if they had given up after those rejection letters.
Throughout this process, authors should focus on developing their author platform, particularly via social media channels, posting content that adds value for their followers on a regular basis. The number of followers and the engagement with them may eventually make a difference in the process of disseminating and selling the book, which is another aspect looked at by publishers.
Summing it up, the process of getting a nonfiction book published usually requires authors to research the market for the book early on, and consider that information in the planning process, unless the goal of publishing the book is nonmonetary in nature; determine the most appropriate publisher for the book, considering that some publishers provide royalties to authors while others may need to be subsidized by authors; create a compelling book proposal, particularly for medium and large traditional publishers; seek representation by an agent and/or gain acceptance from a publisher; and overall, persist until the book is accepted and published.
This article is part of a series on how to get a book published. Click on the link below to read the next article.