Which Type of Book Publisher Is Right for Me?
Understanding the different options available for publishing a manuscript can help authors find the best book publishers for their written works
By Jay Silveratus |Updated April 8, 2020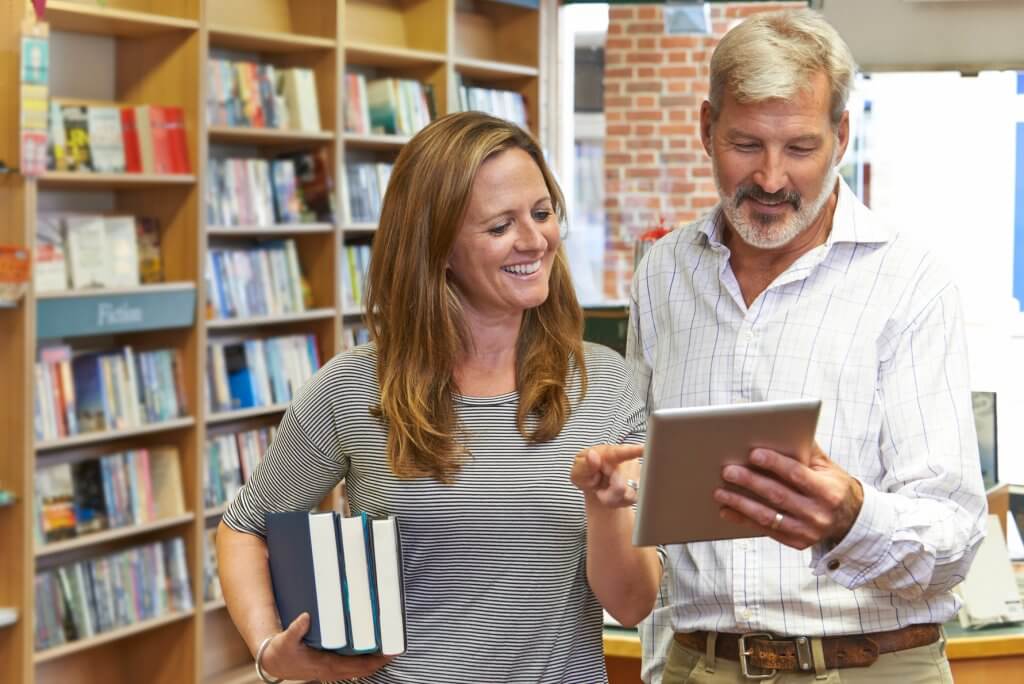 Book publishing companies have different business models, and these models guide the arrangements they establish with authors. Making the right choices will help writers achieve better results and to get their books published in the most practical way for their specific situation.
The following table provides a summarized account of the main types of book publishers.
Main Types of Book Publishers
Publisher Types
Publisher Sub-Types
Short Description
Traditional Publishers
Large Publishers
Most large traditional book companies offer royalties to authors based on sales. In many cases they offer advances on works depending on the history of the author, its ability to influence people, and the perceived salability of the book.
Mid-Sized Publishers
Mid-sized publishing houses accept submissions and pay royalties to authors. They are less likely than larger companies to offer sizable advances and may employ hybrid arrangements for books with uncertain sales potential.
Small and Independent Book Publishers
Independent and small publishers are often less risk-averse than their larger counterparts. They are less likely, however, to provide advances on royalties for authors, and usually can only offer limited marketing and/or sales support.
Non-Traditional Publishers
Hybrid Publishers
In hybrid publishing, writers and publishers share the expenses involved in the publication process. This upfront investment is covered by the authors, who in turn are compensated with higher royalties from the sales of their books.
Self-Publishing
Self-publishing is a way to make an initial step into the publishing field. The costs of publishing, along with the efforts to market and publicize the book, are entirely the responsibility of the author.
Vanity Presses
Vanity presses are companies that provide a series of services for authors, so the publishing expenses are borne entirely by the author. For the most part, they derive their income from the fees charged for the services they provide to authors.
A more detailed explanation of each of these business models, along with more specific criteria to differentiate each of them, can be found in the article Types of Book Publishing Companies.
The following table provides a brief comparison between the typical features offered by the different types of book publishers listed above. Please note that the specific arrangements between a publisher and its authors are dynamic and may vary substantially in practice.
Comparative Features of Different Types of Publishers
Traditional Publishers*
Non-Traditional Publishers**
Features***
Large Publishers
Mid-Sized Publishers
Small Publishers
Hybrid Publishers
Self-Publishing
Vanity Presses
Level of difficulty to get published
High
Medium-High
Medium (lower number of titles)
Low-Medium (and costly)
Low (but requires knowledge)
Lowest (but may be expensive)
Literary agents
Yes
Some of them
No
No
No
No
Author- subsidized
No****
No****
No****
Partial
Full
Full
Marketing support
High (for top titles)
Medium
Low
Low- Medium
N/A
Low
Bookstore distribution
Yes
Yes
Some of them
Yes (some of them)
No
No
Length of time to publish
Long
Long
Medium
Short-Medium
Short
Short
* Some traditional publishers may establish hybrid arrangements for certain books.
** Some publishers may label themselves using different classifications than the ones provided here.
*** Exceptions apply, along with high levels of variability in the publishing arrangements.
**** Authors may need to support publishers' efforts to sell their books in different ways, which may include commitments to buy significant quantities of their printed books.
The values associated with these features, however, are for reference purposes only, since in practice each publisher defines its own business/revenue model. Morgan James also provides a comparative table with additional information.
These arrangements are also part of a dynamic process, and a publisher with certain business practices employed at some point may no longer adhere by the same standards.
Likewise, the same publisher may offer different types of arrangements to different authors, depending on factors like the expected market potential of the book, and the ability of the author to get media coverage and influence large numbers of people, all of which contribute to book sales.
Determining the best book publisher for a given title will help authors achieve their goal of getting their books published in the modern literary marketplace. These comparisons provide some guidance in finding the most appropriate publishing options for different book manuscripts. Best of luck!
This article is part of a series. Click on the link below to read the next article.