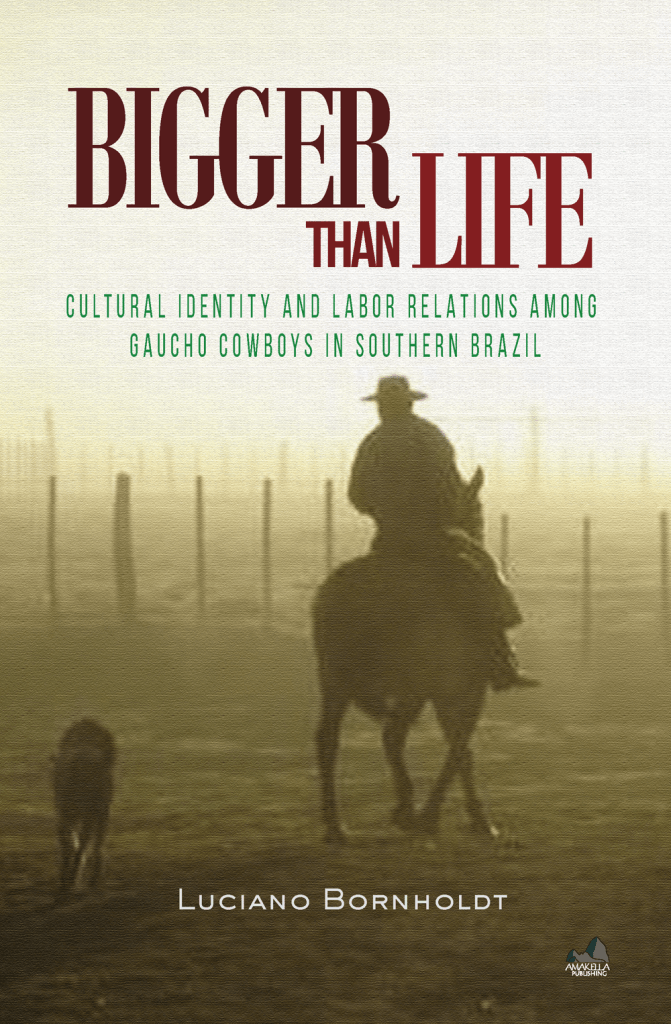 Bigger Than Life: Cultural Identity and Labor Relations Among Gaucho Cowboys in Southern Brazil
The fate of cattle ranching is fraught with uncertainty, and its survival is closely tied to the relations between gauchos and landowners
The gaucho is associated with everything in the state of Rio Grande do Sul. This Brazilian cowboy was made into a state icon, a symbol of regional identity.
The figure of the gaucho —always the heroic gaucho of the past, never the poor ranch hand of the present— gained mythological proportions and, stripped of the harsh realities of life, became a character bigger than life itself.
Present-day gauchos, however, are mostly poor ranch workers, and the ranches in which they work are currently threatened by the expansion of commercial agriculture.
The change of the gaucho from independent cattle hunter to dominated labor was dramatic, but while the freedom once enjoyed by the gauchos in the open range has been lost, their values and lifestyle have endured.
The fate of cattle ranching in the region is fraught with uncertainty, and its survival may be closely tied to the type of labor relations established between gauchos and landowners.
This book by Luciano Bornholdt is available in hardcover, paperback, and digital editions. Amakella Publishing, 2016. 142 pages. Dimensions: 5.5 x 8.5 inches. ISBN-13: 978-1633870147.
Available at
---
Quotations from the Book
"Horse riding is an absorbing and powerful experience. For these Brazilian cowboys, it is not only part of their job but an activity deeply rooted in their cultural values, perceptions, and lifestyle."
"I am no artist so I cannot paint, but if I could, I would paint the world as seen from the back of a horse. Your vision is different from up there, the world is different. That is why I like to ride in the countryside so much; I want to see the world that way again and again."
"In the city, kids played with dolls and rode bicycles, but for me, to play was to ride horses. In the countryside, I would make up a small corral, use the cattle backbones as cattle toys, and I would choose the ones to fatten over winter. Every bone had its name, such as donkey, horse, dog, etc."
"The survival of ranching means that there is a future for a reinvented gaucho way of life, even if their numbers continue to decrease and they have to reinvent their way of life to make room for modern techniques."
Start reading this book here: