Readers' Favorite Award for "Judo: An Introductory Guide for Beginners"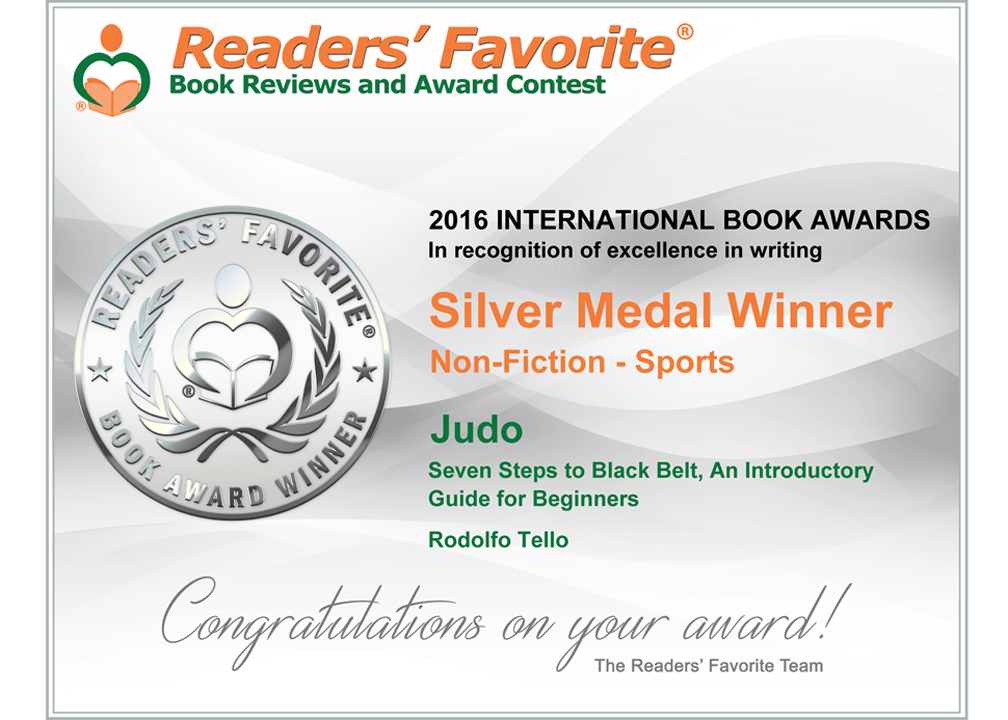 "Judo: An Introductory Guide for Beginners" won Readers' Favorite® silver award (2016) in the Non-Fiction, Sports category.
Quotations from some of the reviewers are included below:
"This book gives the reader an historical and philosophical perspective as well as an introduction to the physical mechanics of judo, which in retrospect seems an essential approach. Tello demystifies what goes on in a class, and I found myself more and more drawn into the idea of exploring this martial art more fully … Rodolfo Tello's coverage of his subject is enthusiastic, knowledgeable, and well-presented." –Jack Magnus, Readers' Favorite.
"An informative text, replete with the basic knowledge one needs to get started in judo … [Its] sources extend beyond the textual to real-life experiences, such as visiting the Kodokan Judo Institution in Tokyo, Japan. In all, as a primer, Tello's Judo serves as a motivational guide, so that one's experience in the art of judo is an empowering one." — Alysha Allen, Readers' Favorite.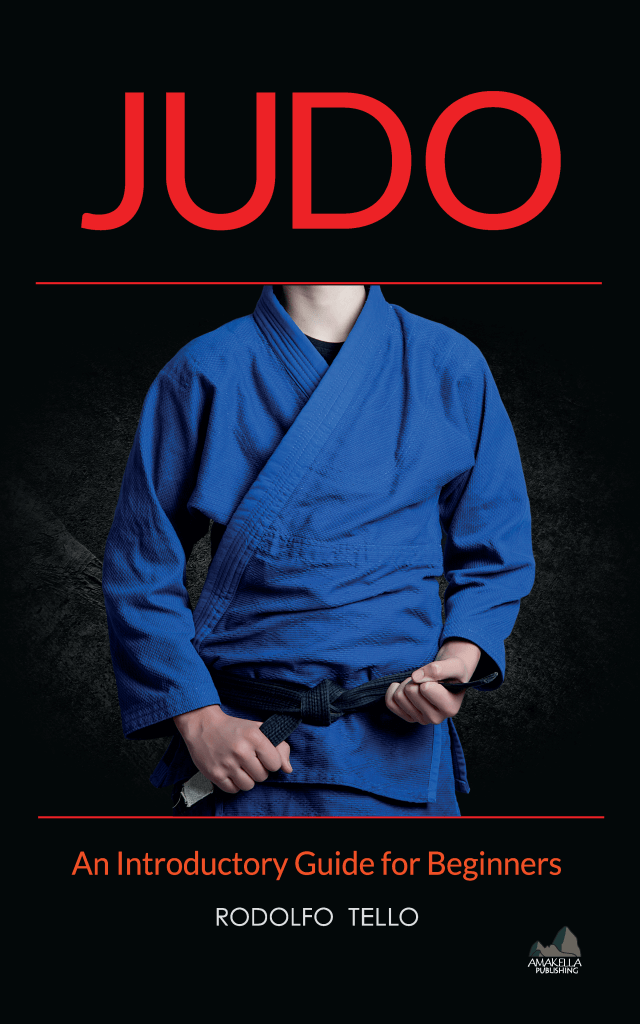 "A concise and highly instructional book. It is written in easy to understand language, using terms that are fully explained along the way … I used to do judo in my younger days and it brought back memories of some very enjoyable competitions." — Anne-Marie Reynolds, Readers' Favorite.
"The guide is designed for readers of all ages who are contemplating a future in martial arts … As a former Judoka, I was extremely excited to read this book for the purpose of review. It took me back to my youth as a martial arts student, even bringing recall to the ever-scary first day when you learn how to fall correctly … For any student who is serious about moving forward in the Japanese martial art of Judo, this book would be the perfect addition to their home library." — Rosie Malezer, Readers' Favorite.
"Judo: An Introductory Guide for Beginners or Beginners" is available in hardcover (ISBN 978-1633870048, 8 x 5 inches, 124 pages, distributed by Ingram), paperback (ISBN 978-1633870017), and electronic (ISBN 978-1633870086) formats.