Settlement Patterns and Ecosystem Pressures in the Peruvian Rainforest: Understanding the Impacts of Indigenous Peoples on Biodiversity
How regional socioeconomic processes affect the settlement patterns of indigenous groups and their levels of ecosystem pressure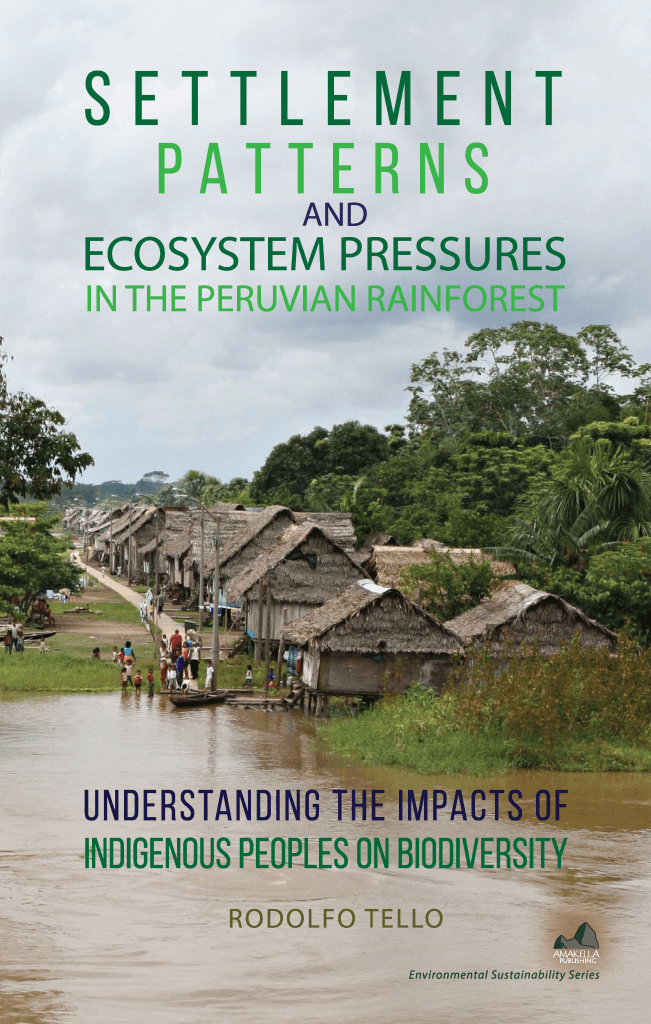 To what extent do regional socioeconomic processes influence settlement patterns and the level of ecosystem pressure being exerted by indigenous groups?
In Manu National Park, one of the most important protected areas of the Peruvian rain forest, increments in the levels of environmental pressure have been associated with an increased disruption of the traditional livelihoods of the indigenous population, created mostly by the intensification of regional socioeconomic activities and changes in their settlement patterns.
By influencing the settlement arrangements and the traditional displacement patterns of the indigenous population, which led to the gradual relocation of disperse households into larger settlements, regional socioeconomic processes also created a series of changes in their livelihoods.
This short book examines the variation in the levels of ecological pressure created by indigenous groups, focusing on the socioeconomic drivers behind the settlement patterns and the indigenous environmental behavior in this critical natural habitat.
This short book by Rodolfo Tello is available in paperback and digital editions. Amakella Publishing, 2016. 88 pages. Dimensions: 5 x 8 inches. ISBN-13: 978-1633870284.

Key Features
One of the most important socioeconomic processes in Manu National Park was the creation of densely populated indigenous settlements by religious organizations. Government policies toward the exploitation of natural resources such as fossil fuels were also a critical factor leading to the displacement and resettlement of indigenous groups. Similarly, the territorial expansion of illegal loggers into previously unexploited areas created a series of conflicts and resulted in the displacement of isolated indigenous groups. The expectations of sedentary indigenous villages for greater integration to the regional market in sustainable ways has also influenced their settlement patterns and associated lifestyle decisions, particularly in areas like ecotourism activities, which are already part of an emerging business trend.
Start reading this book here:

Excerpt from the Book
"Increments in the level of ecosystem pressure have been closely associated with the disruptions of traditional lifestyles, mainly as a result of an intensification of the regional socioeconomic activities and their relocation from disperse households into large settlements. Thus, the sustainability of the indigenous settlements in the area has been largely shaped by the combined effect of the regional socioeconomic processes and the settlement patterns of the indigenous population, which together provide key analytical insights to better understand the variation in the local levels of ecosystem pressure."